Class of 2020 Bios
ERIC MAKOTO BERVE is a fourth generation Japanese American, born and raised in Colorado. Being involved in activities at the Denver Buddhist Temple since he was born, he has always been ingrained in different parts of the JA community such as Denver Taiko and the DBT Judo Dojo. Eric recently graduated with a degree in Business Management from Metropolitan State University and is excited to use the skills he has learned to help manage and organize different events in the JA community. He is currently employed at Colorado Psychiatry Center and is ready to help the Colorado Japanese American community thrive and expand. [email protected]
JESSICA HARVILLE'S mom is a first generation Japanese American and moved to the United States in the 1980's. Jessica is half Japanese and half white. She holds a Bachelor of Science degree in Biology with a minor in Chemistry and is currently enrolled at the University of Denver studying for a Masters of Information in Library Science. She volunteers with the Broomfield Public Library and delivers library materials to the elderly and home bound. A Colorado native, Jessica lived in Los Angeles for five years and then decided to return to her native roots. She wanted to join the MGLP to learn about and become more engaged in JA culture and community. She loves the sense of community and kinship this program has given her and is eternally grateful for all of the ways it helped her to think differently and engage holistically and responsibly with all members of the community. [email protected]
SACHI ISHIDA was born and raised in the Chicago-land area, where her Japanese immigrant father and White east coast mother first met. Her parents were intentional about raising Sachi and her brother in a bi-racial/cultural household where taiko practice at the Temple preceded pasta Sunday dinners. Sachi found her way to Colorado to pursue a Bachelor's degree in Political Science, replacing the lake with the mountains. Her passion for mission-based work and deep impact led her to a career in the nonprofit sector where she now serves as the Director of Strategy Implementation and Performance at The Denver Foundation. As such, she spends her days understanding the ways in which the foundation can best serve the community and improve how it goes about doing so. When not at work, Sachi enjoys hiking, petting other people's dogs, watching (Chicago) sports, and traveling back to Japan to see family and the cherry blossoms whenever possible. [email protected]
ALEXANDRIA KEANONA MONSON, or Alex, as she is known to friends, joined the MGLP as a way to connect to other JAs in Colorado. She is a proud hapa whose ethnic origin stems from Japanese, Chinese, Hawaiian, and Midwestern roots, and although she misses most of her family in Hawai'i she is happy to consider herself a Colorado native. Alexandria obtained a Bachelor of Science degree focused in Accounting and Finance from the University of Colorado, Colorado Springs and served as the President of the Asian Pacific Islander Student Union. She currently works as a licensed Financial Analyst in Enterprise Risk and Compliance at USAA and is obtaining her MBA in Finance from the University of Colorado, Denver. Through the MGLP and the U.S.-Japan Council, she continues to find ways to connect with and contribute to the JA community. [email protected]
Class of 2019 Bios
ADAM MINORU YASUI ESTACIO was born and raised in Denver and holds a Bachelor's Degree in Political Science from the University of Colorado at Boulder. After college, Adam worked in the Colorado Legislature as a legislative aide and as a campaign manager for two political campaigns for State Senate. Feeling the need to get out and travel, Adam then moved to New Zealand for two years, where he worked as a sustainability consultant for a brewery. He returned to Denver to be closer to his friends and family and joined the MGLP to connect with and find a more active role with his JA community. He is currently a law student at the University of Denver. [email protected]
EMILY FREEMAN was born and raised in Phoenix and lived in Chicago before moving to Miyazaki, Japan for three years. While living in Japan, Emily discovered her passion to improve environmental performance and earned an MS in Sustainability from Arizona State University. Since moving to Denver in 2011, she has worked in various sustainability positions. Japan helped Emily find her career passion and she is seeking ways to connect her career and Japan. In 2018, Emily was one of ten Americans to participate in the TOMODACHI-Mitsui Leadership Program. And as a participant in the 2019 MGLP, Emily seeks to connect and develop stronger connections with her local Japanese/JA community. Through the MGLP, Emily is working with the Tri-State/Denver Buddhist Temple and Sakura Foundation to apply "kaizen" to the Cherry Blossom Festival to make it more environmentally sustainable. [email protected]
ALLYSON MASUNAGA GOTO is a fourth generation Japanese American. Recently returning back home to Colorado after graduating from Brown University, she is excited to reengage with the Japanese/JA community. With a passion for environmental sustainability, she was instrumental in bringing sustainable options to the Cherry Blossom Festival. She is looking forward to being part of conversations around imagining the future and the paths we will take in order to continue to carry on the long legacy of a strong Japanese/JA community here in Colorado. [email protected]
ALEX KIMATA was born and raised in the Denver Metro area. A "Double Buff," Alex attended the University of Colorado at Boulder for his bachelor's degree and his Juris Doctorate. He currently works as an associate attorney at the law firm of Milgrom & Daskam. As a fourth-generation Japanese-American, Alex is interested in his heritage and to more deeply explore what it means to be a Japanese American. He joined the MGLP to become introduced into the Japanese and JA community and find ways to give back to the community. [email protected]
JENN KIMURA grew up in Honolulu, Hawaii and holds a B.A. in Architecture with a minor in Civil/Structural Engineering from the University of California, Berkeley, and an M.S. in Structural Engineering from Stanford University. Jenn is passionate about designing spaces that elevate the every day. She is both a licensed architect and structural engineer, and currently is an Architect at OZ Architecture in Denver. Growing up attending Buddhist Temple and Japanese School, she valued the strong sense of Japanese American community. Living in the San Francisco Bay Area, Boston, and New York City broadened her horizons and inspired her to strive to be inclusive and compassionate. She joined the MGLP to find ways to connect with and contribute to the Colorado Japanese American community. [email protected]
ADAM H. LISBON is the Japanese & Korean Studies Librarian at the University of Colorado at Boulder. Born and raised in New York State, he left the US for the first time to study abroad in Japan in 2002. After college he taught English on the JET Program from 2004 to 2007 in Kobe where he volunteered at a local library and discovered his future career. In 2012 he received his master's degree in Library Science. He has lived in Colorado since 2013, discovering the mountains, ultra-running and getting to know the JA community. In June 2019 he and his colleague Megan Friedel (Head of the CU Boulder Archives) were awarded a $24,000 grant from the CU Boulder Office for Community and Engagement to preserve the history of the JA community at the University of Colorado. MGLP has been only the beginning and he looks forward to working with the community for many years to come. [email protected]
ALYSSA NOGUCHI was born and raised in Denver, CO. She graduated from Colorado State University in 2015 with a major in Apparel Merchandising and a minor in Business Administration. At CSU, she was the president of the Asian interest sorority, Alpha Phi Gamma Sorority, Inc. Growing up she attended the Denver Buddhist Temple where she immersed herself in the traditional Japanese dancing, taiko and the Young Buddhist Association. She currently works at Pacific Mercantile Company as the Office Administrator where she plans to be involved in the family business as the fourth generation of the 75-year-old company. Alyssa is trying to find her voice within the JA community she grew up in, which is a main reason she joined the MGLP. She looks forward to being more active in the community and making long lasting, meaningful connections. [email protected]
LEILANI ROSE is a second generation Japanese American with roots in the deep south, who later moved to Southern California during college. However, it wasn't until she moved to Colorado in 2014 that she formally encountered the vibrant JA community. She joined the MGLP in hopes of connecting with other young JA professionals, learning from local JA community leaders and getting involved in the Denver JA community. She is also an aerial performer and instructor and is passionate about social justice. [email protected]
BRENT SABATI was born and raised in Hawaii, but has since lived in Japan, California and now Colorado. He has a BS in Business with an emphasis in Marketing from the University of Colorado at Colorado Springs and is currently working as a Financial Educator/Digital Content Specialist and is the Co-Host of the Attitude Check Podcast. Brent joined the MGLP to meet new people in the local JA community and discover a new perspective of what it means to be Japanese American. [email protected]
Class of 2018 Bios
WENDY BARILE has an MBA from the University of Colorado Denver and a master's degree from the Federal University of Rio de Janeiro. Wendy has more than seven years of experience working at large companies assisting in customer service, and data analysis. In her free time, she enjoys volunteering. In Brazil, she was involved with the Japanese Association of Rio de Janeiro as a volunteer and teacher. In Colorado, she volunteered for the Colorado Dragon Boat Festival, Denver Sister Cities International, and the Denver Asian American Pacific Islander Commission.
SHAKIRA JOHNSON is a native of Denver and is currently employed as a Travel Consultant for InsideJapan Tours. After moving to Japan for two years during university, Shakira developed near fluency in the language and discovered her passion for Japanese culture while assisting with earthquake and tsunami disaster relief in the Tohoku region. Upon her return to the States, she earned a degree in Music with a minor in Japanese from Colorado State University and later went to work at the Office of the Consulate General of Japan in Denver as a Political and Economic Affairs Specialist. It was there that Shakira realized it was her personal mission in life to become a bridge between the United States and Japan and to establish lasting connections between both countries she calls home. The Mirai Generations Leadership Program has taught Shakira that the Japanese American community in Denver is a place to find common ground. She hopes to continue fostering relationships of trust and inclusivity in the future.
EVAN SHIGAYA was born and grew up in Denver and has a B.S. in Mechanical Engineering from the Colorado School of Mines. He currently works as a Quality Engineer at Medtronic. Evan grew up attending the Denver Buddhist Temple as well as practicing Judo at the Temple dojo. Being involved in these activities early on was a large influence on his values and worldview today. Evan joined the Mirai Generations Leadership Program to meet people in the Japanese American community outside of the Temple and learn about their experiences in the broader community. Evan hopes to gain a better understanding of the larger JA community and its needs.
PATRICK TULLY was born and raised in the Denver Metro area. He holds a B.S. in Natural Resource Recreation and Tourism and a minor in Business Administration from Colorado State University, Fort Collins. He is currently an Account Manager at Guest Research Inc. after spending three years in various roles at Inspirato. Prior to his participation in the program, he was honored to receive a scholarship through the JACGP and volunteered with Chibi no Gakko and the Go For Broke Golf Tournament. Patrick applied to the Mirai Generations Leadership Program to help discover his Japanese identity, as well as represent and sustain his family heritage. He views MGLP as the perfect introduction to the JA community and looks forward to his continued involvement and contribution.
KATRINA YOSHIDA is a proud hapa who was born in Japan but moved to Colorado when she was two years old. She is passionate about issues surrounding what it means to be 3rd culture and believes to think global but act local. She loves to be outdoors and is passionate about gender issues. She currently works for a non-profit based in Denver as their marketing/communication manager. She joined MGLPas a way to be more connected with the Japanese community after living in Tokyo.
Class of 2017 Bios
CLARYNNE BLANCHARD is a mother with a vision to raise her sons to be proud of their Japanese ethnicity. She grew up in Hawaii and Japan, learning the traditions of both cultures and embracing her Jodo Shinshu background. Her Bachelor of Science degree in communications and graphic design led her to assist with creating a studio that focuses on educational apps for kids. Recently she and her husband Nick Blanchard started a leadership development business. Clarynne is grateful to continue networking in the JA community. Her eyes have been opened to the solid foundation that has been put in place to make the community what it is today. She looks forward to helping expand the community through cultivating a more inclusive definition of what it means to be Japanese American.
COLIN MOCHIZUKI ELROD is currently pursuing a Master of Business Administration degree at the University of Colorado at Boulder. He is an account manager at Arrow Electronics, Inc. in the Enterprise Computing Solutions division. Since moving to Colorado from Kentucky in December 2016,Colin has been active in the Japanese and Asian American communities by volunteering at the Colorado Dragon Film Festival and Colorado Dragon Boat Festival. He is passionate about preserving his Japanese heritage as well as encouraging others to become involved in the community. His participation in the Mirai Generations Leadership Program has allowed him to expand his network within the JA community and he plans to continue his involvement into the future. Colin has been appointed to the Board of Directors for Japan American Society of Colorado.
ALYSSA NILEMO is employed in the City Manager's Office of Westminster. The recent passing of significant family members prompted her to reinvest in the JA community. Through the Mirai Generations Leadership Program she has been reintroduced to the Colorado JA community and identified where she can be of service. She feels strongly about the endeavors of Sakura Foundation and the future of the Tri-State/Denver Buddhist Temple and looks forward to supporting both organizations. She also hopes her work with local government will allow her to represent JAs in Colorado politics in the future. Alyssa has been selected into the 2018 Asian Chamber of Commerce Scholar's Program to Washington DC.
KAREN MURAKAMI grew up with the Japanese and JA communities in Wailuku, HI. She received her Bachelor of Science degree in Business Administration with an emphasis in Marketing from the University of Northern Colorado. She participated in the Mirai Generations Leadership Program in hopes to connect with and give back to the JA community in Denver. The program has enabled her to network with various JA organizations, hone her leadership skills and maintain and enhance her cultural ties. She feels that a strong bond exists within the local JA community which enables various organizations to support each other and further advance the missions of each group. In the future, Karen plans to be more active within the JA community by volunteering and engaging with various organizations to which she has been introduced through her participation in the leadership program.
COURTNEY OZAKI holds an MFA from Brooklyn College and a BSM from the University of Colorado at Denver and is a Colorado native. She is the Founder and Creative Producer for the Japanese Arts Network (JA-NE). Courtney serves on the board of the Tri-State/Denver Buddhist Temple, was a judge for the Japanese American Community Graduation Program and is a founding member of the Japanese taiko drum ensemble, Mirai Daiko. Courtney was selected to U.S.-Japan Council's Emerging Leaders Program and attended its U40 Summit. Courtney applied to the Mirai Generations Leadership Program to further establish connections within the Japanese and JA communities, connect with other like-minded young leaders and advance her leadership skills. She has gained immeasurable insight into her values as a leader and is inspired by the unique cultural makeup of Colorado's JA community. She looks forward to contributing to the growth of an ever-evolving community and aspires to strengthen ties between members of Colorado's Japanese and JA communities and others around the U.S. and across the globe through the arts.
KEIKO OZAKI is a freelance video editor and motion graphics designer. Her journey into video production started after graduating from the Art Institute of Colorado in Denver and working for Warren Miller Entertainment, widely known for its yearly ski film. Now that Keiko is a mother, her priority is to strengthen and support the JA community in Denver. Growing up as a member of Tri-State/Denver Buddhist Temple and participating in taiko were positive and key identity-forming experiences for Keiko. Her desire is to provide the same opportunities for growth to her two young boys. Being part of the Mirai Generations Leadership Program has strengthened this desire. Keiko plans to continue her involvement in the community. Specifically, she wants to utilize her skills in video production to enhance community engagement.
AKEMI TSUTSUI-KUNITAKE grew up in Denver, Colorado and has practiced Shotokan Karate for more than twenty years. This lifestyle instilled in her a great sense of duty to her ethnic community. As an extension of such, she received her BA in Ethnic Studies from the University of Colorado at Denver where her education focused on the Asian American and Japanese American experience. Akemi is an artist who shares her creations on her tsutsui-kunitake.com. The Mirai Generations Leadership Program is an opportunity for her to join a network that is committed to the sustainability of her culture. She sees the community's recognition of culture change as a chance to form new bonds in the JA community. Moving forward, Akemi intends to further her involvement with the local JA organizations.
VISION OF THE PROGRAM
The Mirai Generations Leadership Program will nurture, connect and support emerging leaders who are passionate about and dedicated to the Japanese American community and its culture. This program will support these leaders in various roles to grow and sustain our community and showcase the JA culture. It is our hope that these participants will later serve as mentors to ensure that our JA culture and community thrives into the future.
Sakura Foundation gratefully acknowledges the City and County of Denver, Simpson United Methodist Church/Nisei Veterans Heritage Foundation, Tri-State/Denver Buddhist Temple/Nisei Veterans Heritage Foundation and Nikkeijin Kai of Colorado for their generous grant support of the Mirai Generations Leadership Program.
OUR PARTNERS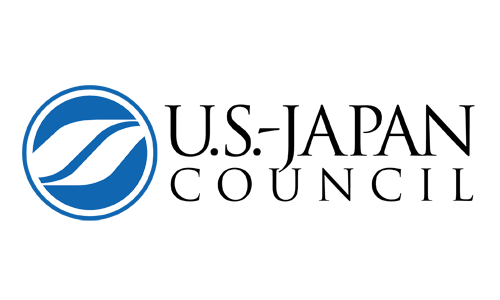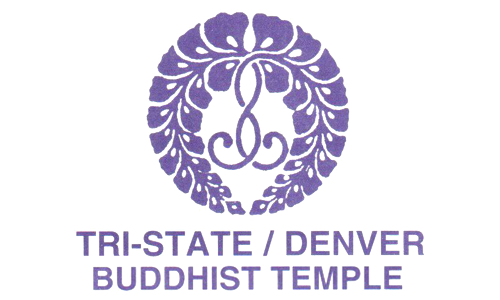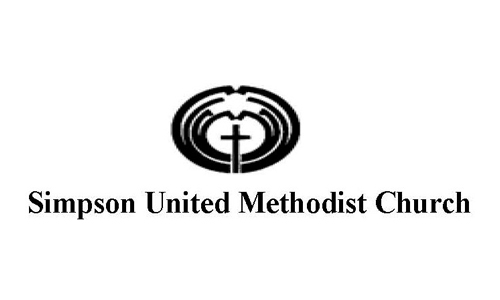 Applications will be reviewed by a Committee Panel, who will select candidates to be interviewed in January/February. The interview provides the opportunity for the candidates to express their reasons for wanting to be in the program, learn leadership skills and participate in the JA community. Following the interview process, candidates will be notified via email of their acceptance in early February.
The tuition for the Mirai Generations Leadership Program is $250 per participant. Financial aid and/or scholarships may be available on a case-by-case basis once the selection process is completed. Lack of funds should not prevent a candidate from applying to the program. Participants are responsible for their own travel to the retreat, learning sessions and meetings, which will all take place in Metro Denver. All materials, food and lodging costs are covered by the program.
Applicants must be available to attend the Meet and Greet evening, Kick Off Weekend Retreat, all MGLP learning sessions, participate in the Community Connection meet-ups and celebration lunch and individual presentations. All dates are specified in the application.
APPLICATIONS ARE CLOSED FOR THE CLASS OF 2019
Applicants will be required to email the following items with their applications:
Resume or CV, including employment and education history 
One Letter of Recommendation
Please email questions to [email protected]