Invest in the Future
Sakura Foundation Scholarships acknowledge high school seniors who have made meaningful contributions to the Tri-State / Denver Buddhist Temple and/or Japanese American community. The Foundation hopes the success of the recipients will support efforts to play an impactful role in the temple and Japanese American community in the future.
The scholarship fund is administered by the Japanese American Community Graduation Program (JACGP). Eligibility requirements and application can be found at www.jacgp.com.
Sakura Foundation presents its scholarships at the Annual Japanese American Community Graduation Program banquet each June. Please see www.jacgp.com for more information and banquet details.
2018 RECIPIENTS OF SAKURA FOUNDATION SCHOLARSHIPS: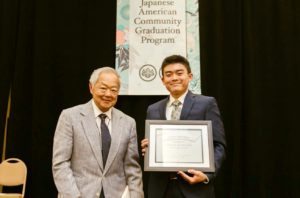 2018 SAKURA FOUNDATION
COMMUNITY SCHOLARSHIP
Quentin Yamasaki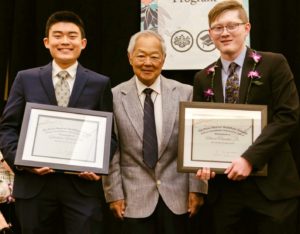 2018 TS/DBT SAKURA
FOUNDATION SCHOLARSHIPS
Quentin Yamasaki (left)
and Robert Tanaka (right)
PAST RECIPIENTS OF SAKURA FOUNDATION SCHOLARSHIPS:
2017 SAKURA FOUNDATION
COMMUNITY SCHOLARSHIP
Kristi Nagai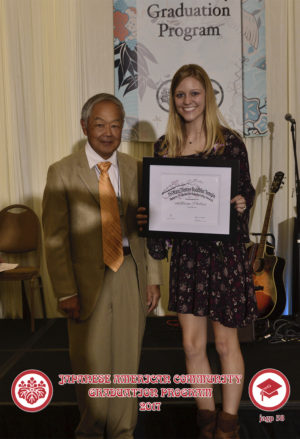 2017 TS/DBT SAKURA
FOUNDATION SCHOLARSHIPS
Allison Phillips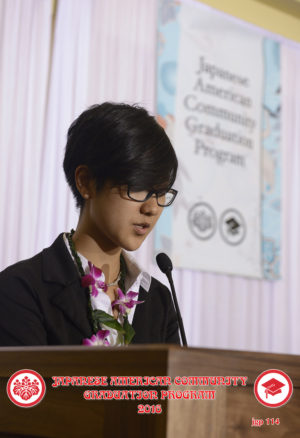 2016 SAKURA FOUNDATION
COMMUNITY SCHOLARSHIP
Emily Nguyen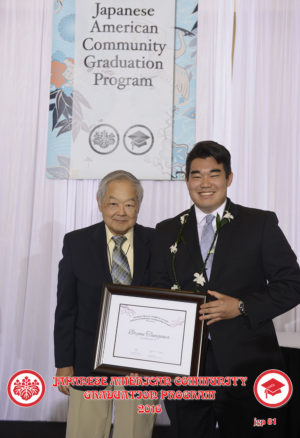 2016 TS/DBT SAKURA
FOUNDATION SCHOLARSHIPS
Bryan Tanigawa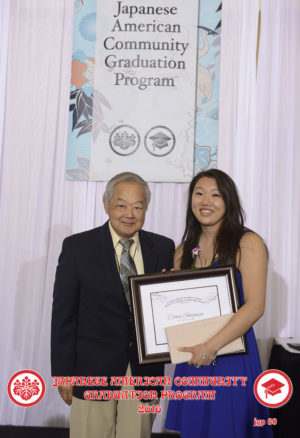 2016 TS/DBT SAKURA
FOUNDATION SCHOLARSHIPS
Cami Shigaya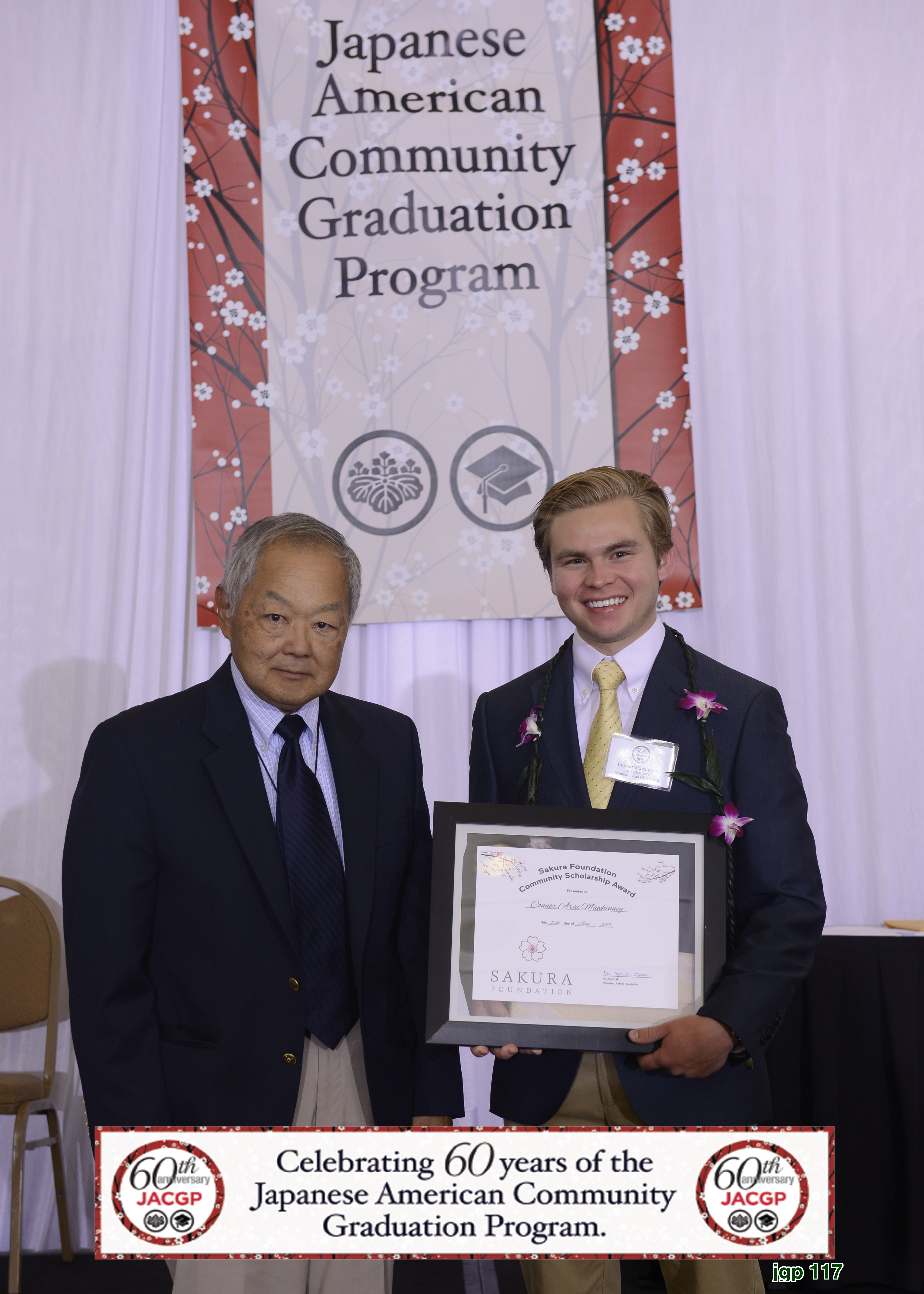 2015 SAKURA FOUNDATION
COMMUNITY SCHOLARSHIP
Connor Arai Mawhinney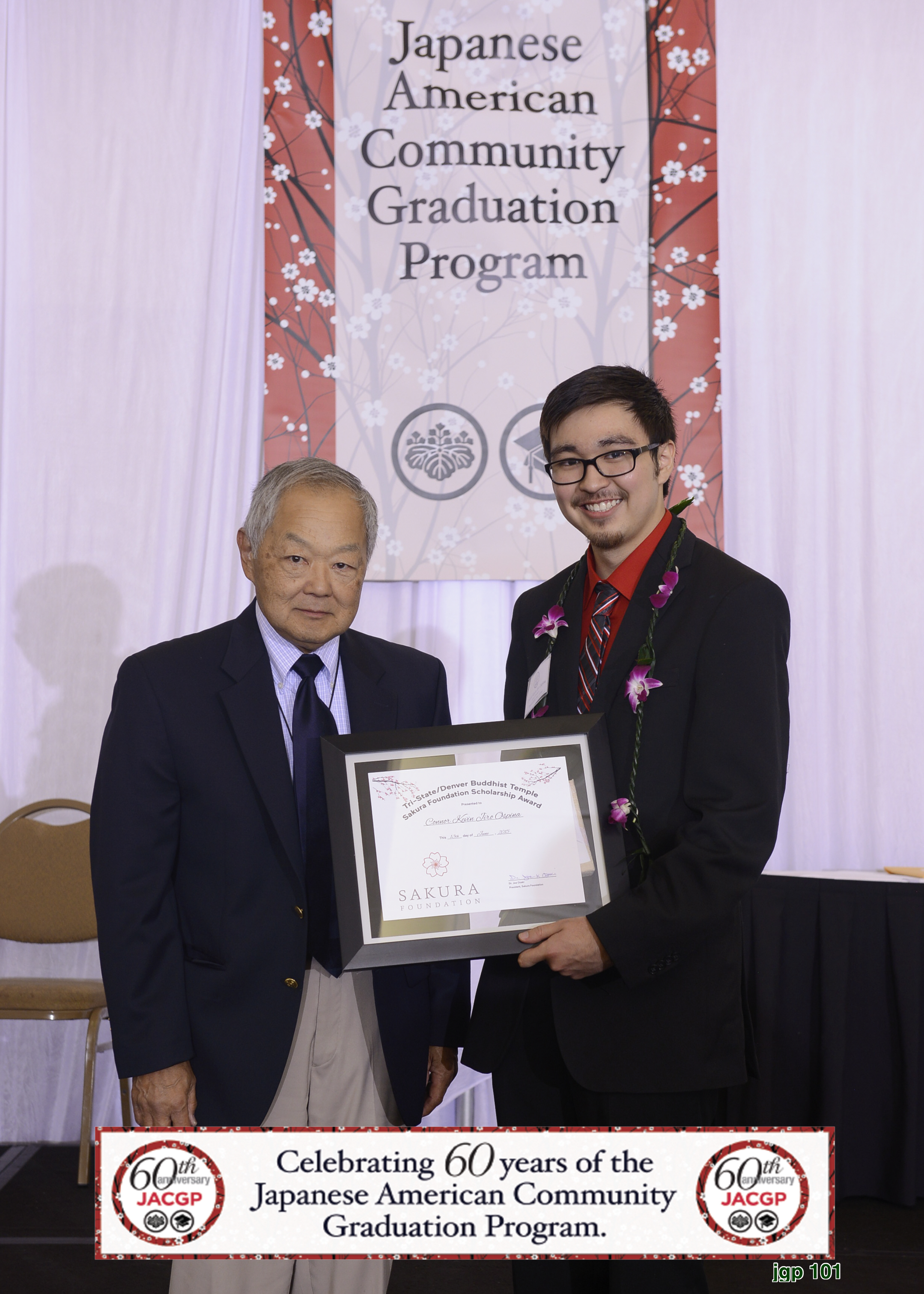 2015 TS/DBT SAKURA
FOUNDATION SCHOLARSHIPS
Connor Kevin Jiro Ospina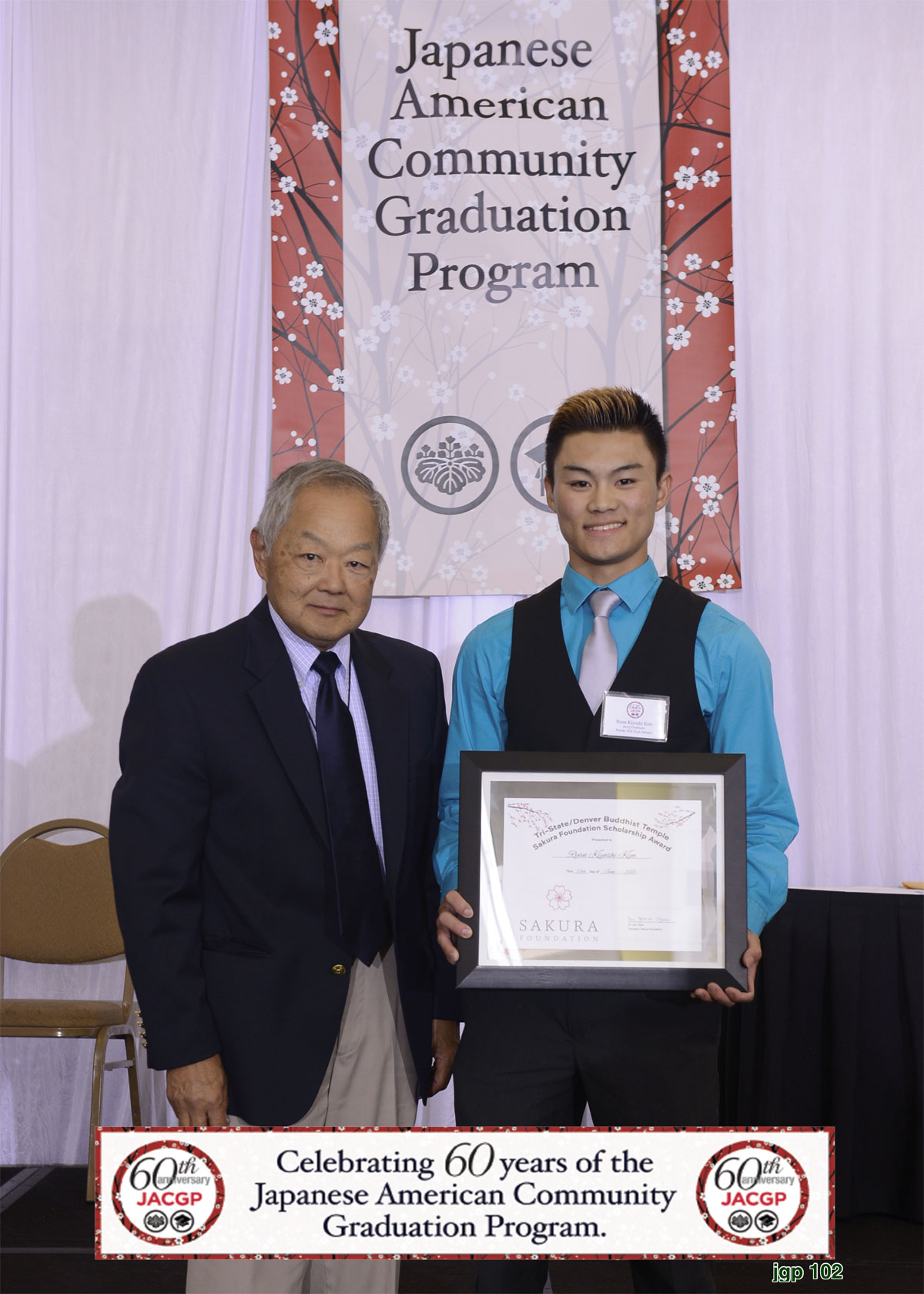 2015 TS/DBT SAKURA
FOUNDATION SCHOLARSHIPS
Ryan Kiyoshi Kim