It's all too familiar.
The offenses and crimes range from hateful and demeaning racial slurs and spitting, to beatings and murders. The attacks take place on public streets, in schools, online, and, yes, even at candlelight vigils held to honor the lives lost at the hands of anti-Asian violence.
Collectively the victims are members of the Asian American Pacific Islander (AAPI) community. Individually they are Chinese, Sikh, Korean, Japanese, Filipino, Vietnamese, Hmong ….. the list goes on. They are mothers and fathers, sons and daughters, citizens and immigrants, young and old. They live, work, and raise their families in cities of all sizes across the U.S.
There are pages and pages of statistics that tell the story of rising anti-Asian rhetoric, hatred, and violence in our communities, as well as scapegoating, gaslighting, and misogyny. What we don't know are the many racist offenses and experiences that have gone unreported, with each affected person having their own reasons and fears for remaining silent.
We cannot allow the memories of the victims to slip into silence.
Soon Chung Park, Hyun Jung Grant, Suncha Kim, Yong Ae Yue, Delaina Ashley Yaun, Paul Andre Michels, Xiaojie Tan, Daoyou Feng, Vichar Ratanapakdee, Vincent Chin, Sing Lee….and so many more who have died, been injured both physically and mentally, and continue to suffer from intergenerational trauma as a result of racist actions and attacks.
It's all too familiar, frequent, and tragic. And it must stop.
Where do we begin to address the racism and violence against the AAPI community that began with our arrival into this country – centuries ago? AAPIs and allies alike can work together today. All efforts, large and small, are needed, valid, and will make a difference.
WE CAN START NOW. Do what you can. Send a text, email, or snail mail card to a friend or family member telling them that you support them. Buy a meal or groceries from an Asian-owned store or restaurant. Make a purchase for you or someone else from an Asian-owned artist or store. Attend an event presented by an Asian organization when it's safe to gather again. Check in on the older members of your family and community who may not be aware of the active anti-Asian racism due to language barriers and/or an absence of news/social media exposure. Offer to run errands for them or accompany them when go out in public.
LEARN by reading a book, listening to a podcast, or attending an online class about the history of Asians in the U.S. in order to understand the roots of the racism that exists today. Listen and learn.
ENROLL in a self-defense or bystander training class, make a donation to the instructor or presenting organization, or promote the class to your family, friends, and networks.
PARTICIPATE in diversity and inclusion work at your company, school, community, local government, or house of worship.
VOLUNTEER your time and talents to support the AAPI community. Contact a school to share your story, experience, and history that would otherwise be glossed over or omitted from the curriculum: the anti-Chinese race riot in Denver on Oct, 31,1880, the Chinese Exclusion Act of 1882, Executive Order 9066 and the forced incarceration of innocent Japanese and Japanese Americans during WWII, or the work of civil rights activists Minoru Yasui and Frank Korematsu.
DONATE funds to organizations that are working to bring understanding, compassion, justice, equality, and peace to the AAPI community.
TO OUR AAPI COMMUNITY
Practice self-care. Attend a Healing Circle or talk with friends and family for comfort. Embrace the good: a kind word from a friend, an article about how the community is being supported, the taste of a comforting meal, the memory of a happy time.
We see you. We hear you. We support you and our diversity. We are working hard and collaborating with others to make a difference and bring about change so that we can all live our best lives.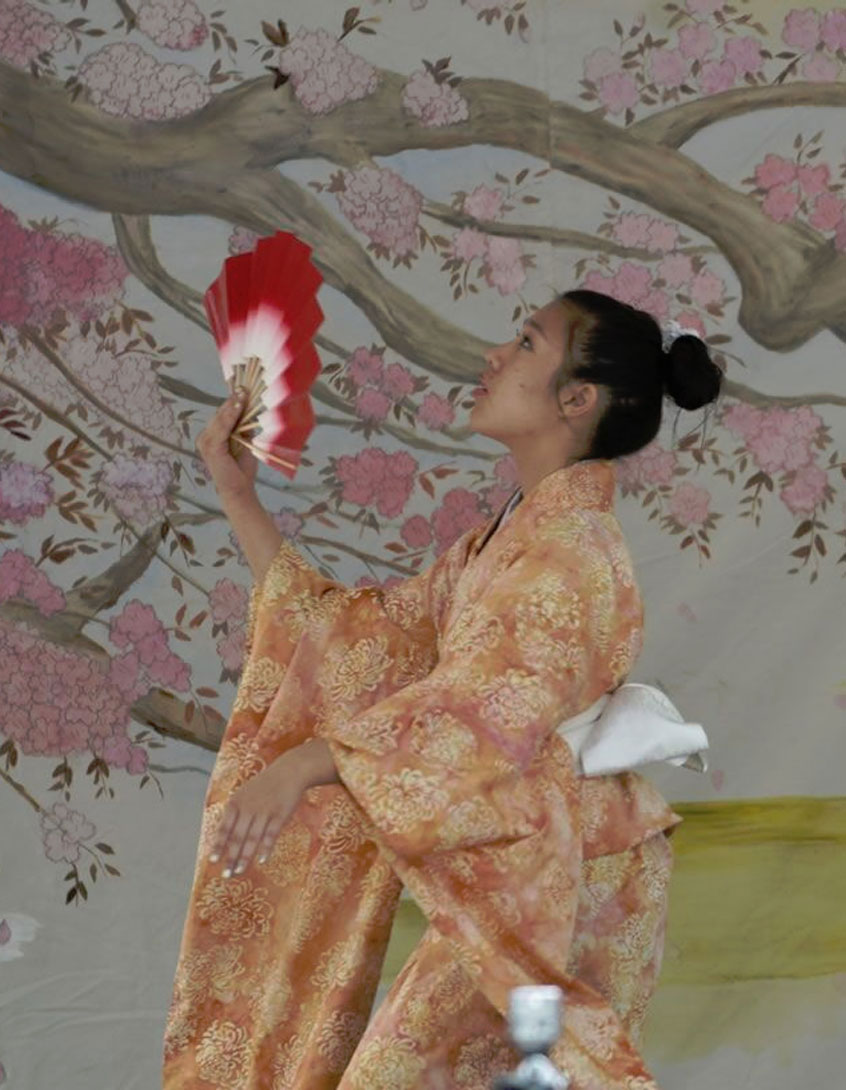 Preserving Our Japanese Heritage
True to our charitable mission, we are committed to preserving our Japanese and Japanese American heritage and culture by supporting the community through programs, events, grants and scholarships.
Webmaster
2021-03-08T13:11:21-07:00
Sakura Foundation Scholarships acknowledge high school seniors who have made meaningful contributions to the Japanese American community.
ANNUAL CHERRY BLOSSOM FESTIVAL UPDATE
For the safety of our volunteers, attendees and community, the Annual Cherry Blossom Festival has been postponed to 2022. Please visit CherryBlossomDenver.org in June 2021 for videos, Marketplace Vendor links and a few special surprises!
The Cherry Blossom Festival celebrates the Japanese heritage and culture through live entertainment, food and drink, a marketplace and informative exhibits and demonstrations.