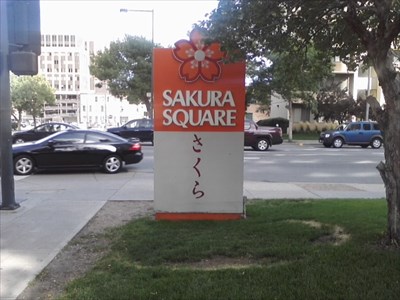 Nearly five decades ago, our Issei (first generation) and Nisei (second generation) ancestors executed a risky and ambitious vision to establish Sakura Square as a destination that honored and preserved our Japanese and Japanese American cultural heritage and community. This precious gift has now been handed down to us to preserve and enhance for future generations to enjoy. It is with a strong sense of appreciation and responsibility that the leadership of Sakura Square LLC, Sakura Foundation and the Tri-State/Denver Buddhist Temple undertake this complex, whole-block redevelopment.
Despite the many challenges that the COVID-19 pandemic has presented over the past 14 months, Sakura Square LLC (owners of 3/4 of the block) and the Tri-State/Denver Buddhist Temple (owners of 1/4 of the block), have been actively working together with numerous consultants and real estate development professionals to investigate various development options for the block. As the aging structural and mechanical systems of Sakura Square and the Temple will soon reach the end of their economic lives and require replacement, the goal of the redevelopment is to reposition Sakura Square and the Temple for current and future generations. The key component of the redevelopment is the construction of a new Temple and Community Center facility to be located on the block. The overall project will consist of a variety of uses which may include residential, retail, commercial, parking venues, along with community uses which will highlight our Japanese American heritage and culture. In addition, an open plaza area will be located on site for enhanced cultural and community programming. Sakura Square will continue to remain a hub for organizations to participate in Japanese and Japanese American cultural and community programming. As the sole owner of Sakura Square LLC, Sakura Foundation will play a key role in the cultural programming efforts, much as it does today.
Toward the end of 2020, more than 500 community members and representatives of the development team participated in an online survey, workshops and focus groups to provide feedback on the visioning process for the Sakura Square redevelopment. Central themes that emerged from those sessions included the need for Japanese-influenced design and architecture for the project, and finding a balance of honoring our rich history and heritage while also creating new traditions and activities for the future. It was also expressed that Sakura Square should serve as a cultural gateway that is inclusive and open to everyone interested in Japanese and Japanese American education, programming, festivals, merchandise and cuisine. The Temple and Community Center building will be the centerpiece of the redevelopment project. This ambitious endeavor will truly create a gathering place for all who wish to enjoy Japanese and Japanese American culture, heritage and community.
Planning for a mixed use, whole-block redevelopment in downtown Denver which incorporates private, community and commercial uses is a highly involved and complex process. A Joint Redevelopment Executive Committee and Business Committee have been formed and consist of representatives of Sakura Square and the Temple. Although the ground breaking and construction for the project will not begin for several years, these two committees will continue to be busy collaborating in regularly scheduled meetings to strategize and plan for the redevelopment.
Sakura Square and the Temple share a long history of working together side-by-side. This collaborative effort between Sakura Square and the Temple is the foundational building block upon which the Temple and Community Center facility will be established. Construction costs and operational expenses will be shared between the two entities in both the redevelopment and operation of the new facility. The Temple will continue to oversee and manage the religious programming. Sakura Square LLC and Sakura Foundation will work with the Temple to combine resources to oversee and manage the cultural and community programming, similar to their current partnership with the Annual Cherry Blossom Festival.
Although there will likely be some challenges during this redevelopment process similar to those our ancestors encountered in building Sakura Square, our focus is on the many exciting opportunities that this redevelopment will bring to our community and the Temple for the next 100 years and beyond. As the vision and strategic planning for Sakura Square continues to develop, we will keep the community updated on the progress with new information. Questions regarding the Sakura Square redevelopment may be directed to Gary Yamashita, Sakura Square CEO at garyy@sakurasquare.com. Questions relating specifically to the Temple redevelopment should be forwarded to Chad Nitta, Temple President at chad.nitta@kutakrock.com.
We are grateful for this opportunity to ensure that the life of the Temple and Sakura Square will endure for generations to come.