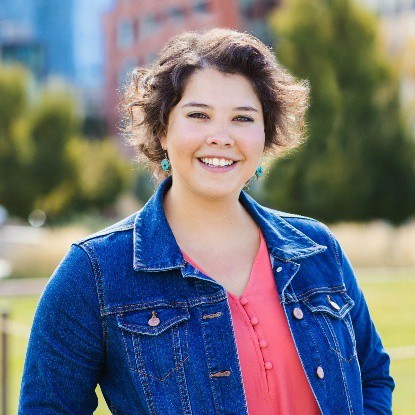 Sachi Ishida
Originally from the Chicago-land area, Sachi found her way to Colorado to pursue a degree in political science at Colorado College. Her passion for mission-based work and deep impact lead her to a career in the nonprofit sector. She worked as a grants intern at the El Pomar Foundation before joining the Philanthropic Services team at Community First Foundation. She now serves as the Director of Strategy Implementation & Performance at The Denver Foundation (TDF). As such, she spends her days understanding the ways in which TDF can best serve the community, and improving how they go about doing so.
As the daughter of a Japanese immigrant father and a White mother, Sachi was always encouraged to explore her (shin) Nisei identity. She is honored to serve on the Sakura Foundation Board as she looks forward to supporting the Japanese American community and connecting with other minority groups in an effort to create a more racially just world.  Sachi is an alumni of the Mirai Generations Leadership Program (MGLP), Class of 2020.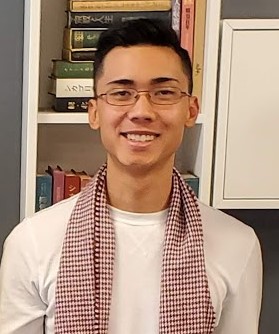 Brent Sabati
Born and raised in Hawaii, Brent has been working in financial services for the past five years after graduating with a degree in marketing from the University of Colorado, Colorado Springs. Brent Sabati is the Digital Content Specialist at Ent Credit Union where he is responsible for developing the content strategy for their online financial education center to provide financial literacy resources for their members and broader community. In addition to being a Mirai Generation Leadership Program alumni, (Class of 2019), Brent has also participated in the Center for Creative Leadership's Community Leadership Program and the Emerging Leaders Program presented by U.S.-Japan Council.
Brent is passionate about community service, which is one of the reasons why he is excited to serve on the Sakura Foundation Board. He believes that organizations like Sakura Foundation fill a need by enriching the community and supporting programs that are not provided by for-profit entities. He also serves on the boards of the Home Front Military Network, Ithaka Housing, and the Asian Chamber of Commerce Colorado.
"I'm excited to join the Sakura Foundation board because I get to collaborate with other amazing board members to support an organization that not only has roots in the bedrock of Colorado history, but is also a leader in supporting the growth of DEI and cultural knowledge to new communities and generations."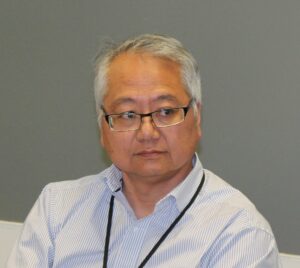 Thank You to Outgoing Board Treasurer Rob Tanaka
Sakura Foundation Treasurer Rob Tanaka resigned from the Sakura Foundation Board of Directors in late 2021 and is now a member of the Sakura Square LLC Board of Managers.  His financial skills will be a great asset to the LLC board as the redevelopment of the block progresses.  Rob has contributed to the Foundation for many years and we greatly appreciate his support, expertise, and dedication.