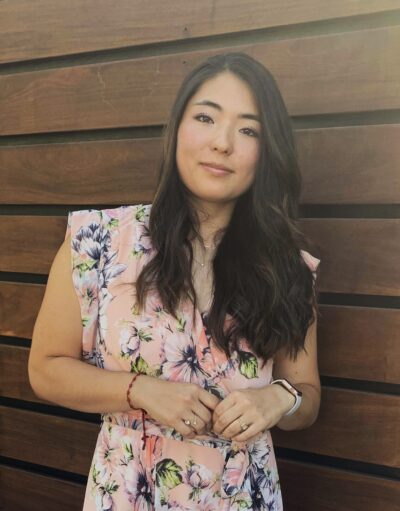 I am a fourth generation Japanese American who was born and raised here in Colorado. My family has a long history in the state beginning with my great grandparents who immigrated here and did what they knew – farming. Aided by some family friends, my grandmother also arrived in Colorado after being forcibly removed from California and incarcerated in Topaz during World War II. Growing up I was an active member of Simpson United Methodist Church which helped foster my understanding of my Japanese heritage. However, outside of the environment offered by the church and other JA community organizations I was often the only Japanese American person in my friend group or at my school.  Reflecting on my youth, I believe this really impacted my sense of self and my understanding of my identity in the larger fabric of this country.
It was in college where I began to dive deeper into understanding my identity as a JA person. I was fortunate enough to do this exploration during my time at Brown University where the open curriculum fostered a culture of curiosity. After my grandmother passed away, I remember doing a project for my photography course that focused on the JA incarceration experience. In many ways I think it was an attempt to try to uncover the stories that were too difficult for my grandmother to share and address a painful gap in my understanding of my family's story and the intergenerational impact of such a traumatic and unjust experience. Despite this research the university didn't have an active AANHPI student group so upon returning to Colorado I was excited to learn about the Mirai Generations Leadership Program.
Through networking opportunities with organizations from across Denver and connecting with local JA leaders, the program got me reinvolved in the Denver community. One of the most impactful outcomes of the program was the opportunity to connect both professionally and personally with my cohort members. It was one of the first times I was surrounded by other young JA people who, despite bringing our own unique stories, could also relate on what it means to be a JA person. Having the space to talk about our histories and our understandings of identity, established an invaluable foundation for growth as leaders and more importantly developed friendships that continue to grow outside of the program.
MGLP also led me to my current role as a Director of Programming at the National Asian American Pacific Islander Mental Health Association (NAAPIMHA), an organization dedicated to promoting the mental health and well-being of the Asian American, Native Hawaiian, and Pacific Islander communities. At the time of MGLP, I was working with a local public health department focusing on food insecurity. It was a great opportunity to integrate my passion for social justice and systemic change while working directly with the community. However, after two years of working for the health department during the pandemic and some challenges in my personal life I was looking for a change. Fortunately, one of the community leaders I met during the program was Dr. DJ Ida, Executive Director of NAAPIMHA. During the peak of Covid she had looped me into a team that helped develop a storytelling platform called Asians* in Focus and given my passion for community-based work and mental health hired me to work full time with NAAPIMHA.
Since joining the organization, I have focused on growing the Friends DO Make a Difference program. The program serves AANHPI youth in the Denver metro region and across the country. Participating students learn about mental health and the ways it intersects with their identities. We collaborate with local artists to include the healing power of art and connect with organizations that are supporting the well-being of the community. It has been an incredibly rewarding opportunity to both teach and learn from the students curating a space that I wish I would have had access to growing up. I can't wait to see how this program evolves and I hope it continues to serve AANHPI youth for many generations to come.
I am thankful to the Mirai Generations Leadership Program and Sakura Foundation for curating such an impactful and thoughtful space. It has helped me find a meaningful path forward in the community and alongside the other MGLP alumni I hope to be part of an impact that ripples outward and strengthens our community's future.