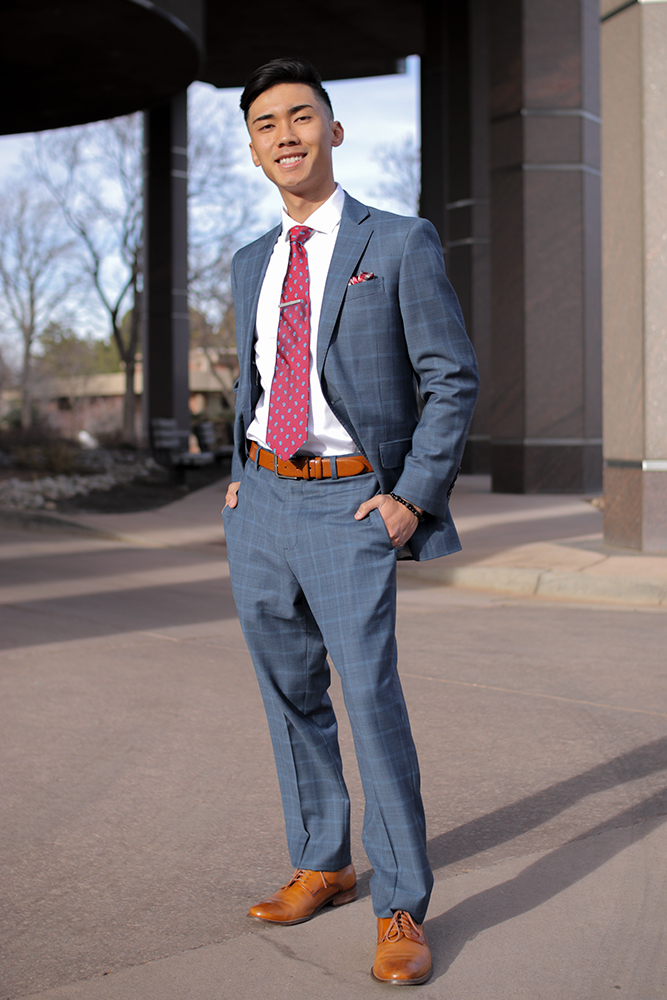 Three quarters Japanese and born and raised in Hawaii, I've always been somewhere in between. I am a gosei, my great-great-grandparents having moved to Hawaii to seek a new life. Coming from humble beginnings, my grandparents Yoshikage and Shinobu Fukunaga (formerly Okami) moved to Oahu from the outer islands where they met and started a family. My grandpa put himself through night school to become an airplane mechanic for Japan Airlines and my grandma served as an executive secretary for U.S. military officers. Their hard work allowed them to build their own home on a ridge near Nu'uanu valley. The risks that the previous generations took and the foundations they have laid allowed me to grow up experiencing different cultures. This helped me understand that there are different interpretations to what it means to be Japanese American, much like how the words of a poem may speak to people in different ways.
Growing up, I had the privilege to live in Hawaii, but also in places like Yokosuka Japan, and San Diego, California. At each location, different labels were assigned to me. You're Japanese, you're Hawaiian, you're Asian, you're American. While many were true in varying degrees none quite hit the mark. Fast forward to a year after I graduated from the University of Colorado, Colorado Springs, I met Wendy Barile (MGLP Class of 2018) at a youth AAPI leadership conference. After learning that I was part Japanese, she told me about the Mirai Generations Leadership Program (MGLP).
MGLP gave me an opportunity to connect with other people who had a stunning collage of experiences relating to Japan and being a Japanese American. We were able to share and discuss our thoughts to gain a mutual understanding across generational differences. It was an amazing experience to network and learn from community leaders, MGLP alumni, and my peers in the program.
After the program, I was fortunate to continue to work with Sakura Foundation by serving on their Community Engagement Committee. I was also elected to the board of directors for two non-profits in Colorado Springs where I reside. In my normal 9-5, I work for Ent Credit Union as their Digital Curriculum Coordinator where I create financial education resources for our members. I am grateful for the friendships that I've found through the MGLP and hope to continue to give back to the great community here. If you would like to connect, feel free to reach out at brentsabati@gmail.com.