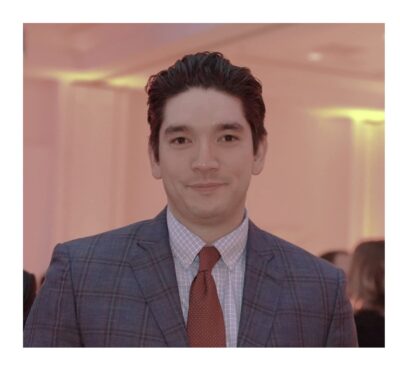 My family moved around a lot when I was young. Being born in Kalamazoo MI, I've lived in Fort Worth, Charlotte, but spent the most time in Richmond, KY. And if you asked me what location I am closest to, I would consider myself a Kentuckian. I moved to Denver after high school and worked at Copper Mountain Resort for two years. I moved back to Kentucky to finish my undergraduate degree in International Business from Eastern Kentucky University. I spent my last semester abroad at Rikkyo University in Tokyo, where I split my time between classes and playing on the Rikkyo Rushers American Football team.
Since moving back to Denver in 2016, I have been involved a volunteer for the Colorado Dragon Boat Festival and Colorado Dragon Film Festival.  I was in the inaugural Mirai Generations Leadership Program (MGLP) in 2017 and joined the Board of Directors for Japan America Society of Colorado where I also serve as the sub-committee chair for the Young Professionals group. In addition, I completed my MBA at the University of Colorado Boulder in 2019.
The MGLP was a fantastic way for me to get involved in the Japanese and Japanese American community in the greater Denver area. Having family ties to Colorado (my maternal grandmother's family was interned at Amache) but not being from the community, I was able to meet and be exposed to not only community leaders here, but Japanese American leaders from across the country. Through the MGLP I was introduced to the U.S. – Japan Council where I was accepted to the Emerging Leaders Program as a 2022 delegate.
The people are what makes these programs great and through the MGLP, I've been introduced to many people who have impacted my life. I'm grateful for my time, experiences, and friendships that have come about from being in the program. Please feel free to reach out to me at [email protected].