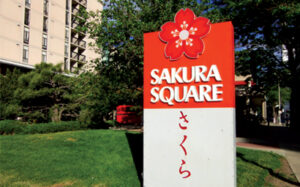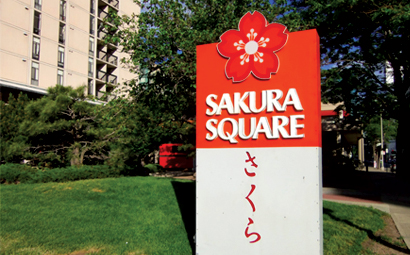 Sakura Square Redevelopment Update from Gary Yamashita – Executive Director of Sakura Foundation
We are embarking on an exciting opportunity in the life of Sakura Square. You may have heard that we are in the beginning stages of a much-needed redevelopment of the block between Larimer and Lawrence, and 19th and 20th Streets. As the facilities at Sakura Square and the Temple continue to age and require major and costly renovations, the goal of the redevelopment is to preserve and enhance Sakura Square and the Temple for current and future generations.
To keep the community informed on the progress of this significant redevelopment, updates will be provided in this quarterly newsletter. Sakura Foundation is the sole owner of Sakura Square LLC. Please feel free to share the updates with your family and networks.
The owners of the block, Tri-State/Denver Buddhist Temple (owns ¼ of the block on which the Temple sits) and Sakura Square LLC (owns the remaining ¾ of the block) are actively working with numerous consultants and real estate development professionals to investigate various development options. The key component of the redevelopment is the construction of a new Temple building and Community Center to be located on the block. The overall project will consist of a variety of uses which may include residential, retail and commercial spaces and parking venues, along with community uses which will highlight our Japanese American heritage and culture. An open plaza area, for enhanced cultural and community programming, is also a priority for the block. Sakura Square will continue to remain a hub for Japanese and Japanese American cultural and community programming for all to enjoy.
Recently, more than 500 community members and representatives of the development team participated in an online survey, workshops and focus groups to provide input on the visioning process for Sakura Square. Central themes that arose from these sessions include the need for Japanese-influenced design and architecture and a balance of honoring our rich history and heritage with the creation of new traditions and activities for future generations. We heard from the participants that Sakura Square should serve as a cultural gateway for everyone interested in Japanese and Japanese American education, programming, festivals, merchandise and cuisine.
The planning process for this mixed use, whole-block redevelopment in downtown Denver which incorporates private, community and commercial uses is a highly complex and lengthy process. Representatives from Sakura Square and the Temple who form the Redevelopment Executive Committee are currently volunteering countless hours in meetings each month to develop and advance the redevelopment planning process.
As the vision and strategic plan for Sakura Square continues to evolve, we will keep the community updated. Questions regarding the Sakura Square redevelopment can be directed to me at any time: garyy@sakurasquare.com. The hard work of Sakura Square LL, the Temple, Sakura Foundation and our redevelopment partners is gratifying because of our shared objectives and deep dedication to our culture and community to create a bright, lasting and inclusive Sakura Square.