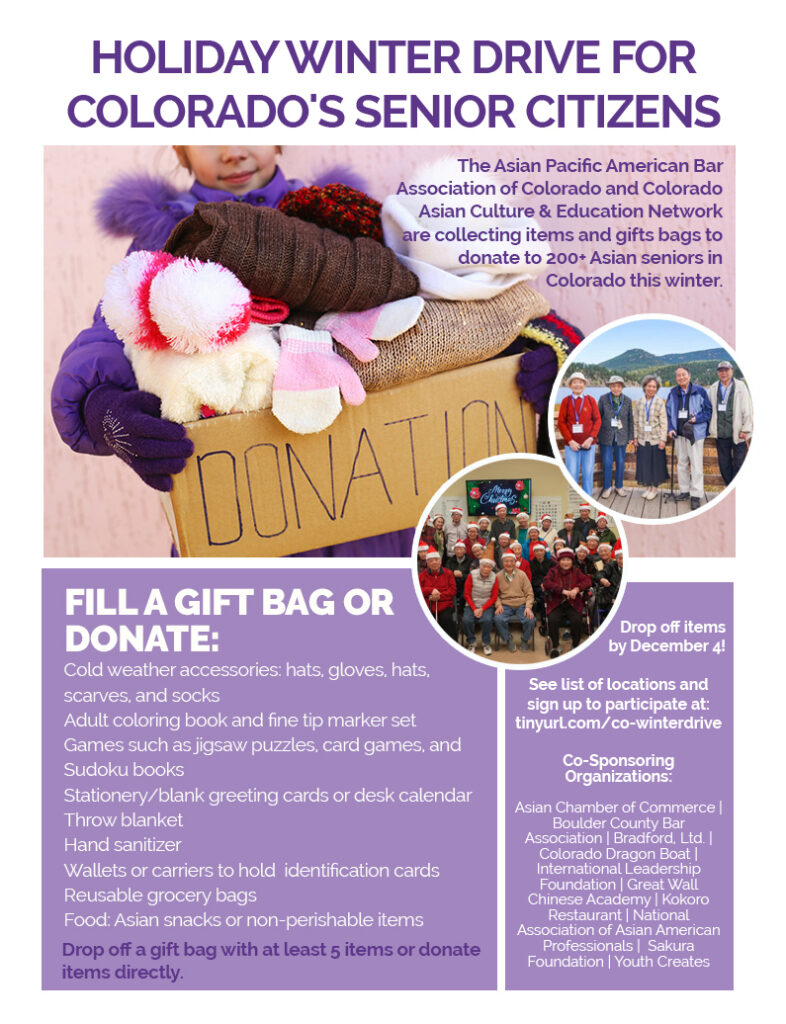 As a result of the COVID-19 pandemic and its restrictions, many older Asian adults in Colorado are experiencing rising levels of isolation and loneliness.  Their health is also at high risk, some do not speak English, have low incomes and are unable to drive.  In addition, many of them are especially vulnerable to depression and anxiety as they are unable to visit with family and friends during this time.
You can do something to help!  
Sakura Foundation is pleased to co-sponsor the Holiday Winter Drive for Colorado's Asian Senior Citizens.  This important mission, which runs through Dec 4th,  is organized by the Asian Pacific Bar Association of Colorado, Colorado Asian Culture & Education Network and Asian Roundtable of Colorado.  Simply register with the number of bags you would like to donate and drop them off at a designated collection location, listed on the registration page.
Thank you!