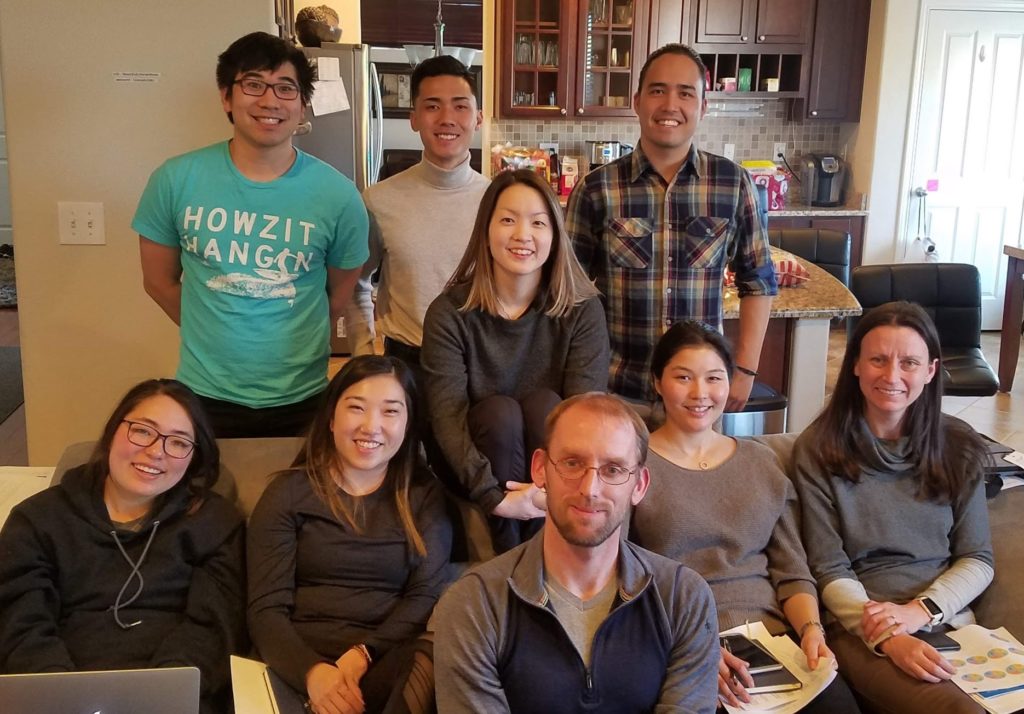 Top Row (L to R): Alex Kimata, Brent Sabati, Adam Estasio
Middle Row (L to R): Allyson Masunaga Goto, Alyssa Noguchi, Leilani Rose, Jennifer Kimura, Emily Freeman
Front Row: Adam Lisbon
 Just three years ago, Sakura Foundation launched what has become its signature program: the Mirai Generations Leadership Program(MGLP). Mirai means "future" in Japanese. The MGLP encourages participants to CONNECT, INSPIRE and ACT within the Japanese American(JA) community.  It provides the opportunity to engage with and learn from current community leaders.   Participants create the framework to become meaningful contributors and mentors in the JA community.  They make meaningful friendships with their MGLP class, alumi and community members.
The MGLP Class of 2019 is comprised of nine outstanding young professionals:  Adam Estacio, Emily Freeman, Allyson Goto, Alex Kimata, Jennifer Kimura, Adam Lisbon, Alyssa Noguchi, Leilani Rose and Brent Sabati. Each individual brings a commitment to growing their leadership capabilities, learning about the local JA community and determining where and how they can make meaningful contributions to that community.  The Class of 2019 is an eclectic group who come from a variety of professional backgrounds (legal, technology, sustainability, finance, architecture, academia), locales (Hawaii, the South, Denver, California, New York) and familiarity with Japanese and JA culture.  Some have visited or lived in Japan, speak Japanese and/or are of Japanese descent.  Others are relatively new to Denver and want to learn about and become part of the JA community.
Here are some thoughts from the Class of 2019 on why they applied to the MGLP:
"In thinking about building the future of our community there is tremendous value in learning from our past.  We must embrace the institutional knowledge and the core values of our community that have made us successful and strong so we can carry those elements into the future."
"I see the older generations and how they all molded into being great leaders.  They have such a strong connection with each other and I feel like it's fading with my generation because people I grew up with have moved away or I have lost touch with them.  I want to have that sense of togetherness that older generations hold."
"The MGLP will give me and the other participants a chance to create close, lifelong friendships and a new network of those passionate about Japan and our local community."

"I am personally interested in building a sense of community and helping others share a feeling of cultural connection."

"We as young people must embody the fresh perspectives that we have to offer. Within our generation we should foster conversations about how we envision the future of our community.  I would love to learn about the ways the Japanese community has and continues to elevate the stories from our past to stand in solidarity with those who are experiencing the hate that we are in a unique position to empathize with."
Applications for the Class of 2020 will open in November 2019, followed by candidate interviews and selection in January/February of 2020.  Applicant criteria and program details can be found on the Sakura Foundation website.  Should you have questions, feel free to contact Program Director Stacey Shigaya at staceys@sakurafoundation.org.