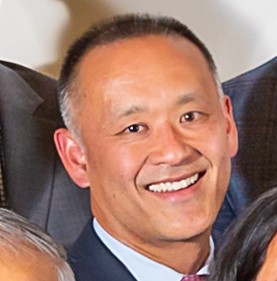 Photo Credit: Heirloom Films & Photography
Sakura Foundation Board Member Kenzo Kawanabe has been named the recipient of the 2019 Outstanding Volunteer Award by the Colorado Chapter of the Association of Fundraising Professionals.  Kenzo received this recognition alongside other National Philanthropy Day honorees at a special luncheon in Denver on November 8, 2019.
This annual award shines a spotlight on individuals who have "demonstrated excellence in volunteer service leading to significant outcome for the community. This individual must have demonstrated exceptional leadership skills in recruiting, motivating, and coordinating groups of volunteers, devoted great time and effort to the advancement of volunteerism, or shown deep commitment of voluntary action to address community needs." 
In addition to serving on the Sakura Foundation board as the chair of the Grant Committee, Kenzo is also a board member of Sakura Square LLC, Boettcher Foundation (Board Chair), Colorado Lawyers Committee (former board chair) and Colorado Legal Services.  Previous board service includes The Denver Foundation (Board Chair), Center for Legal Inclusiveness, Colorado Bar Association, Denver Bar Association, Community Resource Center and Colorado Nonprofit Development Center.  In 2013 Kenzo was selected from a highly competitive group to be a U.S.-Japan Council Japanese American Leadership Delegate.
Kenzo is humbled by this recognition and believes that he has a duty to pay forward the generosity of others.  Sakura Foundation congratulates Kenzo on this recognition and appreciates his steadfast dedication to the Foundation and greater Colorado community.