On July 14th at History Colorado Center, Sakura Foundation welcomed the nine members of the Mirai Generations Leadership Program (MGLP) Class of 2019 into the alumni fold.  The day was filled with celebration and expression of what the leadership program and JA community means to these young professionals.
Congratulations to the Class of 2019 on their transition to MGLP alumni:
Adam Estacio                Jenn Kimura
Emily Freeman             Adam Lisbon
     Allyson Goto                  Alyssa Noguchi
Alex Kimata                   Leilani Rose
Brent Sabati
Over the past five months, the Class bonded at the weekend retreat and experience both individual and team growth through the components of the MGLP:  Learning Sessions, Group Huddles and Community Connections with JA leaders.  The Class has already started to envision their place in the community and how they can make a meaningful impact.
To learn more about these energetic, vibrant and dedicated young members of our community, read their bios at www.SakuraFoundation.org.
Applications for the MGLP Class of 2020 will be released in November 2019 at www.SakuraFoundation.org.  Contact Program Director Stacey Shigaya with questions:  staceys@SakuraFoundation.org.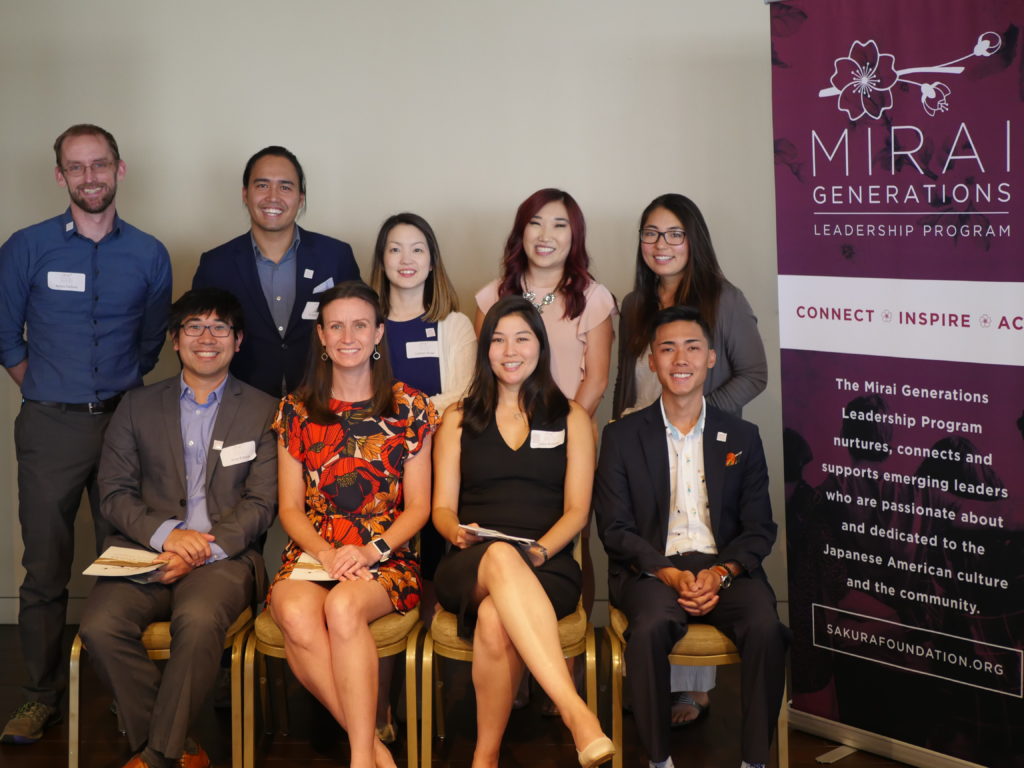 L to R:  Front row:  Alex Kimata, Emily Freeman, Jenn Kimura, Brent Sabati
            Back row:  Adam Lisbon, Adam Estacio, Leilani Rose, Alyssa Noguchi, Allyson Goto